GCSEs - What can a parent do?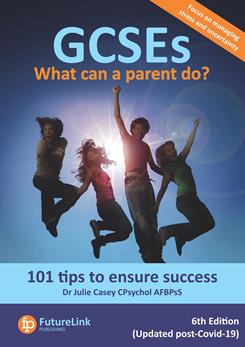 'Improving GCSE grades through parental partnership: A post-covid edition
Following the radical transformation of the GCSE system from 2016 onwards, we have in 2020 faced an international pandemic resulting in significant disruption to the learning of our KS4 students.
Despite the uncertainties we are facing, the key factors impacting outcomes remain the same: full attendance, thorough learning, effective revision practices and good exam technique. The pandemic has perhaps brought to the fore the crucial importance of good student Emotional Health and Wellbeing, with anxiety and stress management skills central to academic attainment.
Never have parents needed support more with helping their children navigate the academic, emotional and organisational demands of the examination years.
A government study has shown that 50% of the variation in test scores is attributable to parental engagement, irrespective of their background. The research clearly shows that the vast majority (81%) of parents want to help their children, but also that many lack the confidence or skills to do so. A cost-effective solution: 101 Tips 'GCSE. What can a parent do?

'101 Tips' aims to enable parents to support their children during their GCSE journey. As well as providing a comprehensive and accessible guide to the GCSE system, an up-to-date list of useful websites, apps and resources, a 'What to do if…' section focusing on common problems such as dealing with anxiety and stress, it offers:
An unrelenting focus on the crucial importance of regular attendance
Strategies for establishing good study habits from the start
Tips for maintaining motivation and persistence and managing moods
Techniques to maximise the impact of revision and exam technique
Written by an educational psychologist, winner of Britain's Best Teacher award, and mother to four children, Dr Julie Casey's handbooks for parents have sold over 1,000,000 copies thanks to their accessibility, down-to-earth humour, sound, practical advice, and tried and tested strategies.
Perfect for parents' and options evenings, the guide is affordably priced at £2.50 per copy, and offered on a risk-free sale-or-return basis.
If you have any questions, or wish to place an order by telephone, you can contact our friendly team and they'll be happy to help.
You can also order online or by fax/post - please follow the links above.