Classroom Stories for SEAL
Hundreds of ideas for promoting SEAL learning with a range of ready to use classroom SEAL stories and activities that meet the learning outcomes for each of the 7 SEAL Themes.
Classroom Stories for SEAL
Develop understanding of SEAL skills and strategies. Each story includes a range of ideas for SEAL and Values development. Entitled 'Springboards', these include:
Ideas to encourage exploration of the key themes and values illustrated by the stories. Helps children develop empathy with the characters, make links to their own experiences and encourage reflection.
Additional suggestions for activities to develop children's emotional vocabulary and an understanding of their own and others' feelings.
Extra activities and questions to teach and reinforce skills and strategies for managing emotions, solving problems, taking responsibility and making positive choices.
"The children loved all of the stories in this pack – they never failed to move and to provoke quality discussion, debate, reflection and real SEAL learning."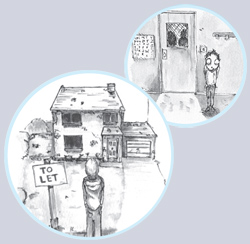 Liz Gorard, SEAL Coordinator, Bristol
16 sensitive, engaging short stories to promote empathy and engage children's hearts and minds
Directly linked to the 7 SEAL Themes
Captivating illustrations to display on the interactive white-board
Perfect for use in Circle Time or in literacy sessions
Respond to incidents with a timely story
Fully linked to Values Education
Stories for KS1 and KS2 can also be used as additional assemblies
CD-ROM of all materials.