Going to Secondary School
The habits and routines that children develop in their first year of secondary schooling will stay with them throughout their school lives. Time spent getting it right early on is an investment that will save endless time, battles and heartache in the long run.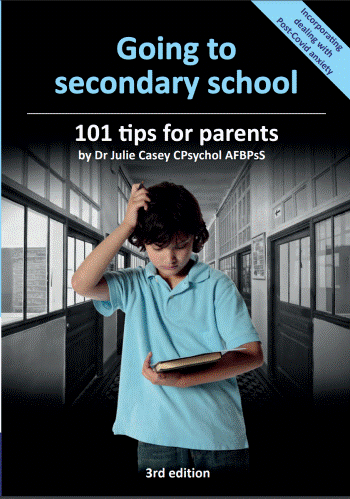 This book will give you the knowledge, skills and confidence to enable you and them to 'get it right' from the start.


It explains simply and practically:
- What children worry about - How secondary schools work and the new demands they place on your child - Exactly what your child needs to be able to do to succeed at secondary school - What you can do to support them in developing the skills they need to succeed in becoming well-organised and independent - What to do when things go wrong (common problems in Year 7 and what to do about them, including dealing with anxiety) - Who to contact and when - How to get the best out of parents' evenings
The tips and ideas are tested, practical and do-able! You do not need to be an expert or devote your life to your child's education to make a real difference.